Ed Hart's Premiership Predictions for 24&25 Oct.
Birminim 1 Sunderland 2 Burnley 2 Wigan 1 Chelsea 3 Blackburn 0 Hull 1 Portsmouth 2 Spurs 4 Stoke 1 Wolves 0 Aston Villa 2 Bolton 3 Everton 1 Liverpool 2 Man Utd 2 Man City 3 Fulham 1 West Ham 0 Arsenal 2
Ed Hart's Premiership Predictions for 17-19 Oct
Arsenal 4 Birminim 0 Aston Villa 0 Chelsea 2 Everton 1 Wolves 1 Man Utd 3 Bolton 1 Pompey 1 Spurs 4 Stoke 2 West Ham 2 Sunderland 3 Liverpool 3 Blackburn 2 Burnley 1 Wigan 1 Man City 2 Fulham 1 Hull City 2
Ed Hart's Premiership Predictions for 3-5 Oct.
Bolton 1 Tottenham 4 Burnley 3 Birminim 0 Hull 1 Wigan 2 Man Utd 3 Sunderland 1 Wolves 2 Pompey 0 Arsenal 4 Blackburn 0 Chelsea 1 Liverpool 1 Everton 2 Stoke 1 West Ham 2 Fulham 0 Aston Villa 2 Man City 3
Ed Hart's Premiership Predictions for 26-28 Sept.
Birminim 2 Bolton 1 Blackburn 1 Aston Villa 3 Fulham 0 Arsenal 3 Liverpool 2 Hull 0 Portsmouth 1 Everton 2 Stoke 0 Man Utd 3 Tottenham 2 Burnley 0 Wigan 0 Chelsea 4 Sunderland 3 Wolves 0 Man City 2 West Ham 1
ed hart's premiership predictions for 12&13 Sept.
Blackburn 1 Wolves 1 I cant see Blackburn getting out of their slump just yet. Liverpool 2 Burnley 0 I still see Jensen having another big game though, but losing is losing. Man City 2 Arsenal 2 This should be a geat one. Pompey 1 Bolton 1 No comment Stoke 0 Chelsea 3 Stoke 0 I see Chelsea pull out a strong second half. Sunderland 2 Hull 0 I see Sunderland ready to play tomorrow. Spurs 1 Man...
Ed Hart's Premiership Predictions for 2-4 May
Chelsea 2 Fulham 0 I only see Fulham making it difficult, but also making a couple of mistakes in the back. Man City 2 Blackburn 0 Big Sam will probably be the only entertainment. You guys know how much I enjoy his act. Boro 1 Man Utd 3 I reckon Boro will show a fair amount of motivation, but just wont be good enough. Pompey 1 Arsenal 2 Arshavin well rested for obvious reasons and should run...
Ed Hart's Premiership predictions for 25-27 Apr
Bolton 2 Aston Villa 2 Villa has been so easy to pick to not win havent they? Everton 3 Man City 0 When u win less away matches than Fulham, u have issues Fulham 2 Stoke 2 I have more respect for Stoke here than most people will, and for some reason I see Fulham lapsing again like they did to Hull. Hull 0 Liverpool 5 Don't get me started on Hull and their home form Man Utd 2 Tottenham 1...
Ed Hart's Premiership predictions for 18-22 April
Aston Villa 1 West Ham 3 Middlesbrough 3 Fulham 1 Portsmouth 2 Bolton 2 Stoke 2 Blackburn 0 Sunderland 1 Hull 2 Man City 3 West Brom 0 Tottenham 3 Newcastle 1 Liverpool 2 Arsenal 1 Chelsea 4 Everton 1 Man Utd 4 Portsmouth 0 
Name title of Graham Poll's upcoming book
FROM THE WORLDSOCCERDAILY WEBSITE: Poll for Poll Help Graham Poll name his new book! Graham Poll has written a new book about all the incredible scandals of the FIFA World Cup from 1966 to the present, due out in September 2009. His problem is that he can't decide what to call the book! With that in mind, he has asked us to ask you for some help. Send an email to...
Ed Hart's Premiership Predictions for 11-12 Apr
Liverpool 2 Blackburn 0 Chelsea 3 Bolton 0 Boro 1 Hull 2 Pompey 3 West Brom 1 Sunderland 0 Man Utd 2 Spurs 2 West Ham 2 Wigan 0 Arsenal 3 Stoke 3 Newcastle 0 Aston Villa 1 Everton 2 Man City 2 Fulham 0
"Lord loves a workin' man; don't trust whitey; see a doctor and get rid of it."
– Good God I love The Jerk. (via gooneruk)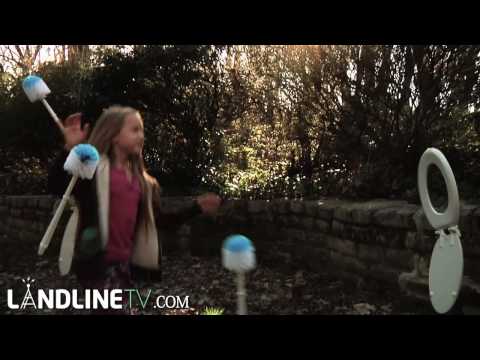 Ed Hart's Premiership predictions 4-6 Apr
Blackburn 1 Tottenham 3 Arsenal 1 Man City 0 Bolton 2 Middlesbrough 1 Hull 1 Portsmouth 1 Newcastle 1 Chelsea 4 West Brom 1 Stoke 1 West Ham 3 Sunderland 1 Fulham 1 Liverpool 5 Everton 2 Wigan 1 Man Utd 3 Aston Villa 0
AFL started
Im excited to watch the Geelong Hawthorn match. Of course I will be working while its on, so I will watch it tomorrow. With their performance at NAB Cup, I am excited and optimistic about the Pies this year.
O'Neill: Barry could make Villa exit →
astonvilla: Not sure why Villa fans are getting so irrate over this..it's hardly unexpected. Barry has always indicated that he wants to play Champions League football. Do I think MON should spend all summer trying to persuade him to stay? No I don't. Yah, and especially after today's result, MON better start doing some research right now in finding a proper replacement for GB. Plus, if...
Ed Hart's Premiership predictions for 21-22 March
Blackburn 1 West Ham 1 Fulham 1 Man Utd 3 Newcastle 1 Arsenal 3 Portsmouth 1 Everton 3 Stoke 2 Middlesbrough 0 Tottenham 1 Chelsea 1 West Brom 1 Bolton 3 Liverpool 3 Aston Villa 1 Man City 2 Sunderland 0 Wigan 2 Hull 2
The power just went out here in town. So im pretty pissed right now that i missed hulls goal.
Time to stick together
astonvilla: Yesterday's depressing defeat at home to Spurs has put a serious dent in Villa's dreams of pipping Arsenal to fourth place in the Premier League this season. Martin O'Neill had taken his players away to Dubai in the hope of revitalizing tired legs and developing an even stronger bond between the squad. Yesterday ended in disappointment. Individual mistakes cost Villa and it seemed as...
"Gabby's been fantastic for this club and I'm very disappointed with what..."
– - Martin O'Neill speaking after fans booed Gabriel Agbonlahor when he was substituted in today's game against Spurs. (via astonvilla) O'Neill's right! The fans should boo the whole team (instead of singling Gabby out) out there for the recent disappointing home performances the last...
Congratulations, Kylene!
I just want to make a quick announcement that my sister and our friend Kylene has been succesfully accepted to Oregon State's Graduate School. So let's send her our congratulations and very best for next year.
Ed Hart's Premiership Predictions for 14-16 Mar
Arsenal 2 Blackburn 1 Bolton 3 Fulham 1 Everton 2 Stoke 2 Hull 1 Newcastle 2 Man Utd 3 Liverpool 1 Boro 0 Portsmouth 0 Sunderland 1 Wigan 1 Aston Villa 1 Tottenham 2 Chelsea 2 Man City 0 West Ham 3 West Brom 0 SPECIAL BONUS: Fulham 0 United States U4's 8
Working from home
twoyellowsequalred: See, my life can never be described as all that bad when I've been able to work from home both yesterday and today.  The only thing that truly is NOT cool about today is that Spurs aren't on telly.  So, I'll follow them online while I watch the matches that ARE being shown. I'm not complaining, honestly.  I'm so lucky compared to some of my mates who don't have this...
Aston Villa, what is your problem? →
astonvilla: From Soccerlens  great article!
Wild Ass Guesses
illustratedexample: Right then, I'm just gonna jump straight in, last week I went an amazing 1-9, because I am a god when it comes to picking games. The good news is though, I can't lose 9 this week. Because theres only 8 matches on the board. Everton 2-0 West Brom Arsenal 1-0 Fulham Chelsea 2-0 Wigan Boro 0-2 Liverpool Aston Villa 3-1 Stoke Bolton 2-2 Newcastle Hull 1-1 Blackburn West...
Ed Hart's Premiership predictions for 28Feb-1Mar
Arsenal 2 Fulham 0 Chelsea 2 Wigan 1 Everton 3 West Brom 0 Boro 1 Liverpool 2 Aston Villa 1 Stoke 0 Bolton 2 Newcastle 1 Hull 1 Blackburn 2 West Ham 2 Man City 1
"My old man said, 'be a Tottenham fan'. I said 'Fuck off, bollocks, you're a..."
– At Arsenal, we really do sing the nicest songs about our north London neighbours… (via gooneruk) lol
Ed Hart's Premiership predictions 21-23 Feb.
Arsenal 2 Sunderland 0 Aston Villa 1 Chelsea 2 Bolton 1 West Ham 2 Man Utd 4 Blackburn 0 Boro 1 Wigan 1 Stoke 2 Pompey 1 Fulham 3 West Brom 0 Liverpool 2 Man City 0 Newcastle 1 Everton 3 Hull 2 Spurs 2